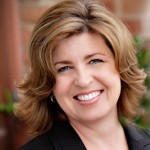 You don't want a trainer – you want RESULTS!
Founded in 2007 by Lisa Bull, Bull & Company customizes training solutions for your individual or organizational needs, by leveraging talented, effective trainers, speakers, and coaches who can best deliver the results you seek.
Call today to learn more.
Lisa Bull, Founder & President
Lisa Bull is an accomplished trainer, speaker, Certified Human Behaviorist, and owner of multiple businesses, including Lechner & Associates, Inc., an executive search organization. Lisa's successful 12 years and counting in the executive search arena serving a "Who's-Who" list of Fortune 100 clients enable her to bring a unique perspective to effective, results-oriented training and speaking programs.
Lisa, personally, has effectively navigated the transition from employee to business owner to entrepreneur. Regardless of the up's and down's of market conditions, she has consistently earned a six-figures income. She has achieved this in a niche dominated by men and on a part-time basis for the last six years.
She draws on her experience in executive search and professional training to share proven strategies to help you improve relationships with existing clients, colleagues, and employees, so you can increase your productivity, your business, and your income.