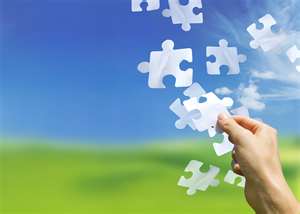 One-on-one coaching, perspective, accountability, and results. According to the 2009 International Coach Federation Global Coaching Client Study, "companies that use or have used professional coaching for business reasons have seen a median return on investment of seven times their initial investment. Individual clients reported a median return on investment of 3.44 times their investment."
People explore coaching for a variety of reasons:
42.6% of respondents chose 'optimize individual and/or team performance' as their primary motivation for being coached
38.8% chose 'expand professional career opportunities' at 38.8 percent
36.1% chose 'improve business management strategies' at 36.1 percent
more personal motivations like 'increase self-esteem/self-confidence' and 'manage work/life balance" rated fourth and fifth to round out the top five motivation areas.

Source: 2010 ICF Global Consumer Awareness Study

Sometimes you need that piece of the puzzle that has eluded you, or maybe you didn't even know you should be looking for it.

Call today for a complimentary consultation to explore if our executive coaching is right for your goals.