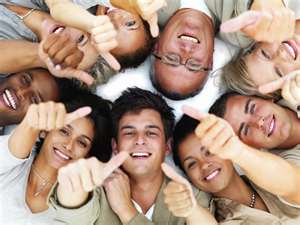 If you're looking for a keynote to move your group to action, then look no further.
Lisa Bull is known for her ability to connect with the audience and engage them so they leave both inspired and with practical, actionable take-aways. Beyond her known keynotes, Lisa will collaborate with you to develop and deliver a customized, compelling keynote that takes your group beyond motivation.
Whether your audience is sales professionals, women business owners, corporate staff in front-office or back-office functions, or executive management, you will find Lisa's message timely and impactful.
Call Lisa today at 941-320-7113 to discuss your group's needs!
An example of one of Lisa's current keynotes created specifically for women audiences:
"Opportunity Knocks – R U Ready?"

Lisa Bull is an accomplished trainer, speaker, Certified Human Behaviorist, and owner of multiple businesses. Over the course of her 12 years of success in the executive search arena serving a "Who's-Who" list of Fortune 100 clients, Lisa has effectively navigated the transition from employee to business owner to entrepreneur. Mother of two young children, she intimately understands the choices faced by successful working mothers.

Lisa's compelling, interactive keynote "Opportunity Knocks – R U Ready?" encourages you to take action that works for you. As a woman, you exert immense influence. According to Why Women Mean Business by Avivah Wittenberg-Cox and Alison Maitland, "women today make 80% of consumer goods purchasing decisions." In the business arena, women are directly "linked to profitability – companies with the most women in leadership outperform those with the fewest."

So why is this relevant to you? Opportunity is a given. It is all around us. How we respond – if we respond – is our choice.

Most people watch what happens,
Some people wonder what happened,
And a few people make things happen.


Women audiences respond enthusiastically to proven strategies to increase their productivity, their business, and their income. Lisa helps you to accomplish more without adding more. She recognizes that as an accomplished woman professional in today's market, you already have too much on your plate. Her strategies fit your current life and can help you lower your stress level by achieving better balance in your professional and personal life.

Lisa currently resides in Delafield, Wisconsin, with her wonderful husband, two amazing sons, and pair of frisky cats.